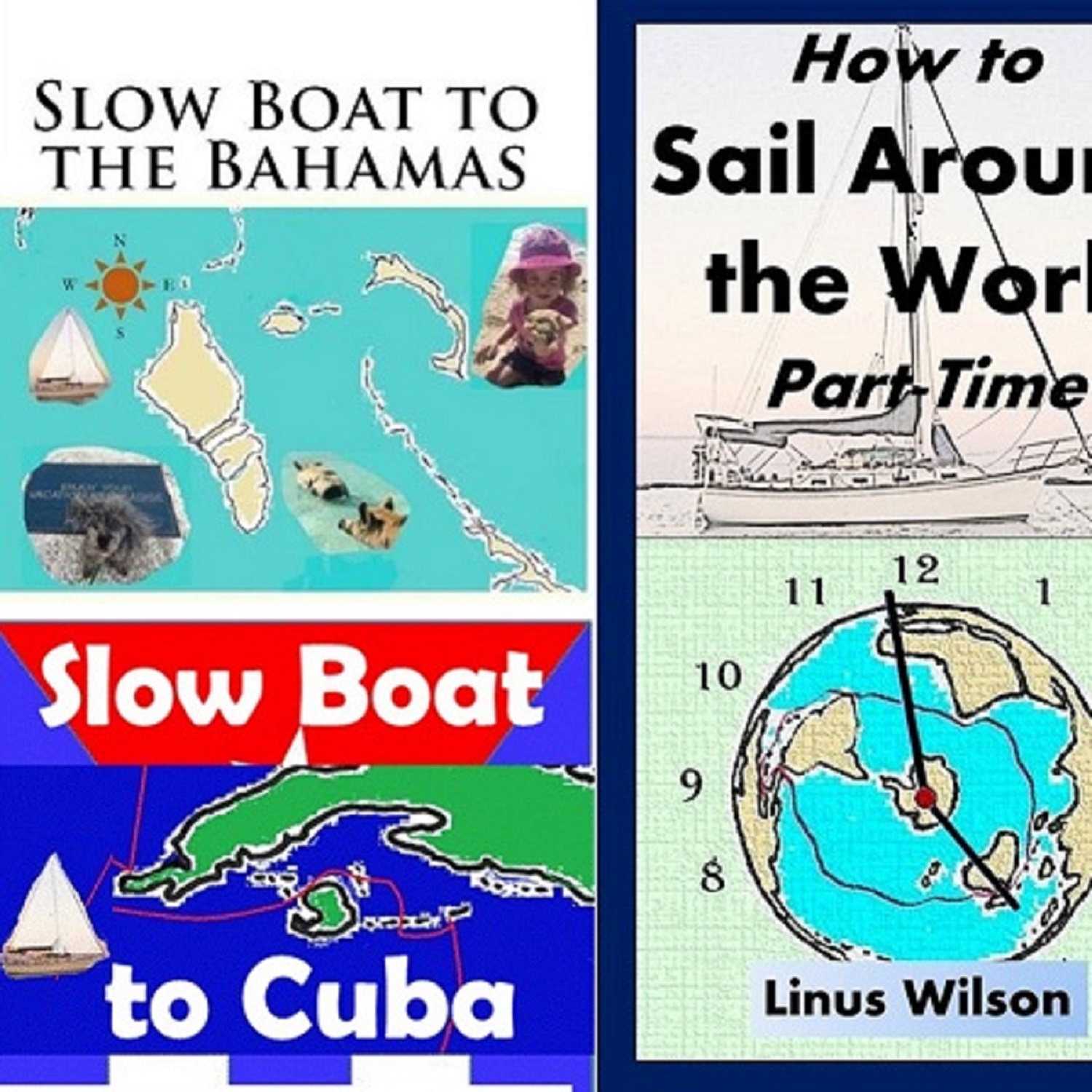 Ryan and Nicole Levinson left San Diego threw off the dock lines in San Diego and sailed to Mexico and French Polynesia. Ryan is an accomplished athlete and trained for the special olympics in sailing. Despite being in his mid forties his FSH Muscular Dystrophy is eating away at his muscle mass and limiting many activities which he used to be an expert in like surfing. Ryan and Nicole have been cruising French Polynesia for three years and Linus Wilson spoke to them in Tahiti in January 2017. You can see Ryan in our lates round the world vlog S2E6 available right now:
⛵️ Sailing La Vagabonde's Inspiration, Two Afloat Sailing in Tahiti,  S2E6
https://www.youtube.com/watch?v=_NHYCEK7hIs&feature=youtu.be
Linus leaves the Slow Boat in Atuona, Hiva Oa in the Marquesas and flies to Tahiti where he meets up with the crew of Two Afloat Sailing, Ryan and Nicole Levinson in Papeete Marina. Ryan Levinson was a guest on the Sailing La Vagabonde YouTube channel where he also talked about his FSH Muscular Dystrophy and how his illness encouraged he and his wife to cross the Pacific in a small sailboat. Ryan tells how he copes with his illness while at sea and how he keeps sailing the South Pacific. Ryan and Nicole talk about a bad experience while anchoring with short scope and on a weedy bottom.
Linus gives you the low down on the Papeete, Tahiti (PPT) airport, and the Tahiti Airport Hotel, before he flies back to the USA by way of LAX airport. Linus searches for data SIM cards and propane adapters while he is in the capital of French Polynesia.
Check out their appearance of Sailing La Vagabonde's video entitled "A Truly Inspiring Story (Sailing La Vagabonde) Ep. 47"
https://www.youtube.com/watch?v=2mdY0ZAWcHs
Check out the Two Afloat Sailing channel at
https://www.youtube.com/channel/UCs3WnQG-QeLq1ebfr0gBUhg
Subscribe to get season 2 in the crossing the Pacific and sail the Marquesas.
We use a Mantus Anchor and swivel on our boat. Get all your Mantus gear at
http://www.mantusanchors.com/?affiliates=15
Mantus Anchors is a corporate sponsor of this episode.
We will be running contest where our most loyal Patreon supporters can become part of our crew literally as we explore the paradise islands of the South Pacific.
www.Patreon.com/slowboatsailing
Our one Star or Executive Producer patron can join the crew without winning the drawing.
Patrons of the round the world vlog and podcast get bonus podcast episodes and free audiobooks of How to Sail Around the World Part-Time and Slow Boat to Cuba. They get never before released audiobook chapters of Slow Boat to the Bahamas. You can also get access to many podcasts and videos early as a patron.
Slow Boat to the Bahamas
https://www.amazon.com/dp/B018OUI1Q2/
Slow Boat to Cuba
https://www.amazon.com/dp/B01MFFX9AG
and
How to Sail Around the World-Part Time
https://www.amazon.com/dp/B01B0OFYNW/
have been #1 sailing bestseller on Amazon.
Associate Producer, Anders Colbenson
Support the Slow Boat Sailing vlog and podcast at
https://www.patreon.com/slowboatsailing
Subscribe to the podcast at
https://itunes.apple.com/us/podcast/slow-boat-sailing-podcast/id1084423845?mt=2
http://www.stitcher.com/podcast/slow-boat-sailing-podcast
https://youtu.be/bb1Tk8P7E-U?list=PLmISw2WoaEPzs9qBF1E5ubvPgr5uSSUkf
On the Slow Boat Sailing Podcast Linus Wilson has interviewed the crew of Sailing SV Delos, WhiteSpotPirates (Untie the Lines), Chase the Story Sailing, Sailing Doodles, SV Prism, Sailing Miss Lone Star, and many others.
Sign up for our free newsletter for access to free books and other promotions at www.slowboatsailing.com
music by www.BenSound.com
Copyright Linus Wilson, 2017