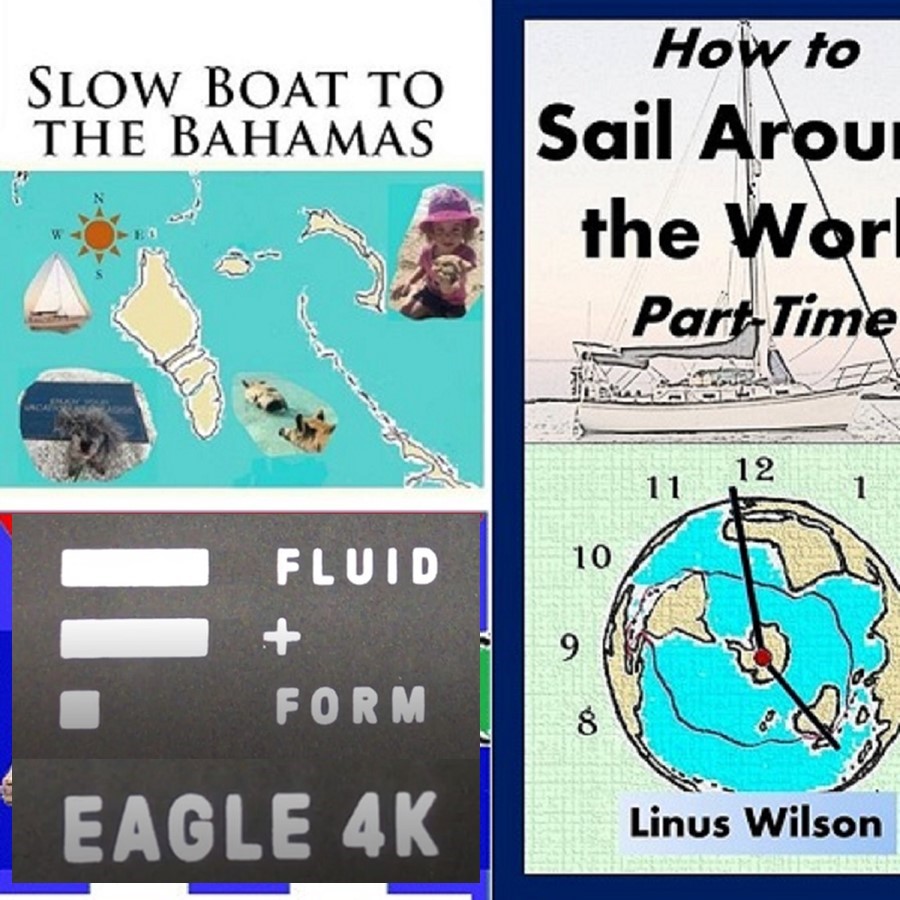 We talk to Pacific Crossing Notes author about cruising the Society Islands of French Polynesia. We talk about the paradise islands of Maupiti, Bora Bora, Tahaa, Raiatea, and Huahine. The Slow Boat crew plans to cruise these Islands in May 2018.
https://www.amazon.com/Pacific-Crossing-Notes-Sailors-Coconut-ebook/dp/B00RAD0W30
Linus reads his blog at
https://slowboatsailing.wordpress.com/2017/12/08/exclusive-the-last-voyage-of-the-sv-sea-nymph-as-reported-to-the-uscg/
Exclusive: The Last Voyage of the SV Sea Nymph as Reported to the USCG
by Linus Wilson
Position reports tell the story that the doomed SV Sea Nymph made good less than one nautical mile per hour for a period of 97 days downwind between June 26, 2017, and October 1, 2017. This contradicts the assertion by Jennifer Appel to reporters that her boat could sail four-to-five miles per hour. Ms. Appel submitted these position reports to the US Coast Guard (USCG) on October 27, 2017, in a satellite phone call obtained by Slow Boat Sailing through a Freedom of Information Act Request (FOIA). There are approximately 2,200 nautical miles between position 18 and 19 on the figure above. According to Ms. Appel, it took her 45-foot sailboat with an upright mast and working rudder 97 days to go that distance. The 31-foot Slow Boatfor example covered 3,500 nautical miles in just 27 days. You can see that trip here.
You can hear the USCG interview of Ms. Appel by being a patron and downloading the bonus episode at https://www.patreon.com/posts/15921160
FLUID + FORM, Eagle 4K, action camera is the Star and Executive Producer of this podcast.
https://www.amazon.com/Action-Camera-FLUID-FORM-Long-Lasting/dp/B075YHMP56
For a limited time get $5 off your next purchase with SailTimer at the link below:
SailTimer Wind Instrument™: Advanced features, low price.
http://www.SailTimerWind.com/SlowBoatSailing
The SailTimer Wind Instrument™ is a wireless, solar-powered masthead anemometer. It works with lots of navigation and charting apps. You can raise it from deck level if your boat is in the water, and it has lots of other cool innovations too. Check out the web site to see how it works — and get a discount while supporting our sponsor.
We use a Mantus Anchor and swivel on our boat. Get all your Mantus gear at
http://www.mantusanchors.com/?affiliates=15
Mantus Anchors and SailTimer Wind Instrument (TM) are corporate sponsors of this video.
Support us at
www.Patreon.com/slowboatsailing
Slow Boat to the Bahamas
https://www.amazon.com/dp/B018OUI1Q2/
Slow Boat to Cuba
https://www.amazon.com/dp/B01MFFX9AG
and
How to Sail Around the World-Part Time
https://www.amazon.com/dp/B01B0OFYNW/
have been #1 sailing bestseller on Amazon.
Associate Producer, Anders Colbenson
Sign up for our free newsletter for access to free books and other promotions at www.slowboatsailing.com
music by www.BenSound.com
Copyright Linus Wilson, Vermilion Advisory Services, 2017